In general, memory foam mattresses cultivate the most heat. 15% of memory foam bed owners say they overheat when sleeping on them. Due to the dense nature of the foam, hot beds can cause uncomfortable night sweats; however, you can make your bed cooler.
You are reading: How To Make A Memory Foam Mattress Sleep Cooler? Special Tips and Tricks
In general, memory foam mattresses cultivate the most heat. 15% of memory foam bed owners say they overheat when sleeping on them. Due to the dense nature of the foam, hot beds can cause uncomfortable night sweats; however, you can make your bed cooler.
You are reading: How To Make A Memory Foam Mattress Sleep Cooler? Special Tips and Tricks
Why Do Memory Foam Mattresses Sleep Hot?
Sleeping on a mattress made of memory foam tends to make you sweaty. Many people report that they overheat while sleeping on a memory foam mattress. Foam mattresses, which are notoriously warm to the touch, can be made cooler by removing some of the foam's density.
The body's ability to self-regulate temperature relies on body-to-air contact. Because high-density materials have limited airflow, overheating while lying on a foam mattress is normal.
A few decades ago, the density of foam mattresses was high, resulting in a lot of heat and moisture buildup. Modern foams are designed to drain moisture away from the skin and keep it dry.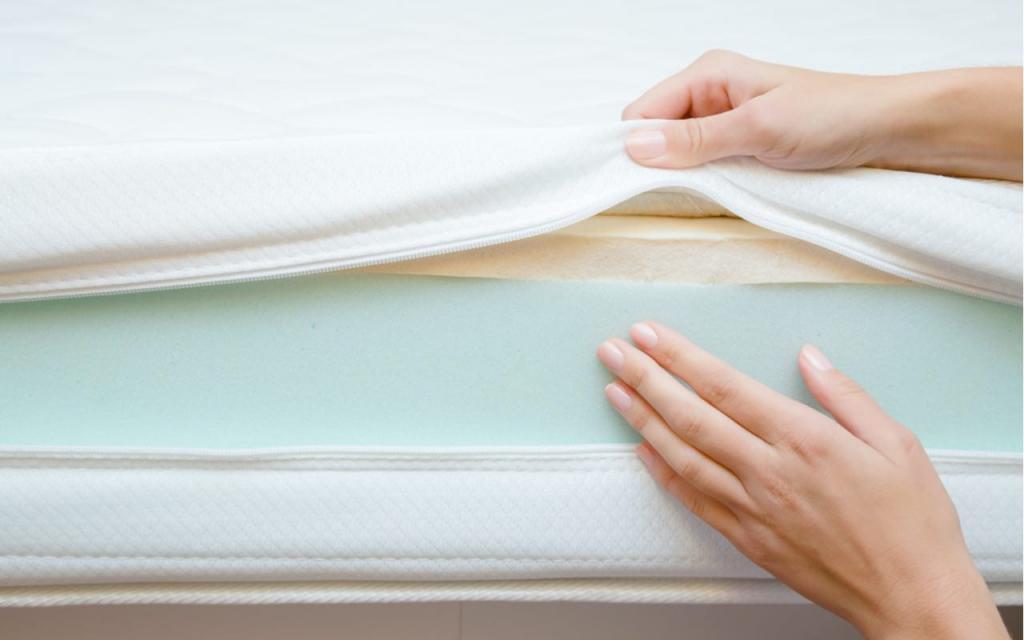 Mattress firmness is an important consideration for hot sleepers, since a mattress that is overly soft can cause them to overheat. Because sinkage is discouraged by firm foam beds, the foam doesn't compress as much beneath you. A "hugging" sensation is created when plush fabrics are used. The "hug" sensation might become painfully heated instead of comforting if non-cooling foams are used.
Preventing heat retention and overheating while you sleep is possible with mattresses laced with copper, graphite, or even gel.
How to Make a Memory Foam Mattress Cooler?
Body heat is retained by memory foam. Memory foam's heat retention capabilities can't be directly controlled, but you can improve your bed's general temperature regulation by using bedding accessories. A mattress topper, mattress pad, or even a fresh set of sheets are usually the best options for this.
Mattress Toppers
Adding a mattress topper is an easy way to change the feel of a bed without having to buy a new mattress. Other materials like feathers and wool are also available as toppers, but memory foam and polyfoam are the most common. If you're looking for a way to keep your mattress cool and comfortable, a mattress topper is a great option.
The average thickness of a mattress topper is 1-4 inches, and they're inexpensive when compared to the cost of a new mattress. Those looking for a cooling topper should look for one made of gel-infused memory foam, latex, or some other material that is both breathable and cool. For those who prefer a cooler night's sleep, there are cooling mattress toppers available that use a variety of innovative technologies to maintain a consistent temperature.
Mattress Pads
In order to prevent harm to your mattress, a mattress pad is a thin piece of fabric placed on top of it. Generally speaking, they will not greatly alter the comfort or feel of your bed, but they can aid with cooling.
Read more : What Is Healthy Sleep? Getting a Good Night's Sleep
Natural cotton is a popular fabric for cooling mattress pads since it is both breathable and soft. Some can also aid in the removal of moisture from the bed, resulting in a more comfortable sleep.
Cooling Sheets
New sheets could be an easy solution. A layer of sheets protects the sleeper's skin from the memory foam mattress's surface. The material and weave of a mattress's sheets can have a major impact on how cool it is. As an example, flannel sheets, which are thicker and warmer than breathable cotton percale sheets, are popular throughout the winter months.
Cooling sheets come in a variety of varieties, each with a unique design that makes it easier to sleep comfortably at night. Moisture-wicking properties are common in these goods, which helps to keep you cool and comfortable. High-quality cotton or linen is a common choice, as is a fabric that feels cool to the touch.
Cooling Pillows
Your pillow is another accessory that may be time for a new one.. It's likely that if our heads and necks are overheated, our entire bodies will be too.
Cooling pillows that are lightweight and breathable, as well as made of soft, cool fabric like cotton or linen, tend to be the most effective. Solid memory foam mattresses tend to sleep hotter than mattresses with latex or buckwheat fillings, shredded foam fillings, or a down replacement. Cooling panels, gel-infused foam, and copper-infused foam are all options for some pillows.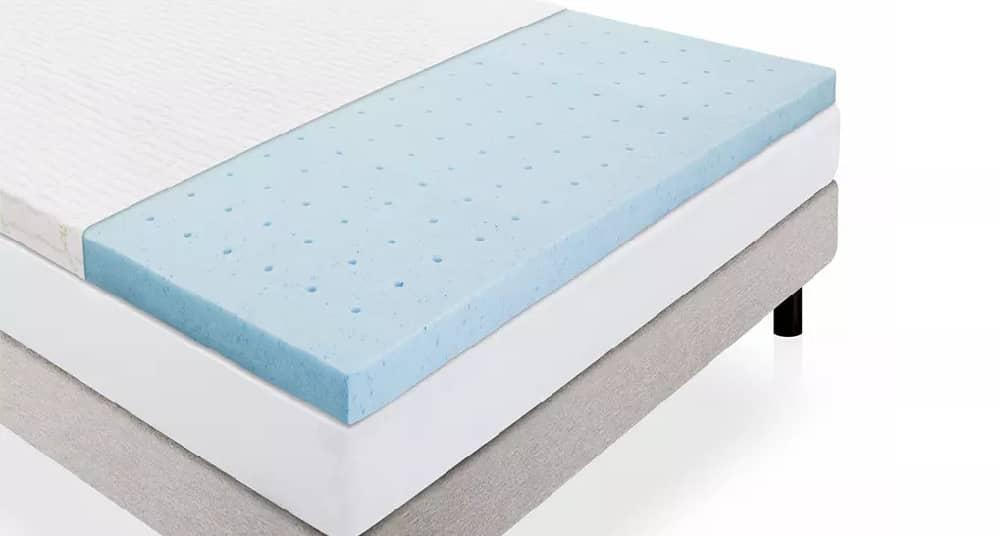 Controlling Your Sleep Environment
Aside from changing the temperature and lighting in your bedroom, there are additional techniques to help you sleep better.
Airflow
Maintaining sufficient ventilation in your bedroom is essential on hot evenings. You may want to open a window, or you may buy a small fan to circulate air. Your mattress' ability to circulate air is critical, too. Consider purchasing a bed base if your mattress is on the floor. Depending on the sort of mattress you have, you may also want to consider a slatted bed frame design.
Sleepwear
When you go to bed, the type of clothing you wear will have a big impact on your body temperature. Choose cotton or thin wool clothing that is both breathable and lightweight. As an alternative, many people prefer to sleep in nothing but their underpants.
Lights
If you turn on your bedside lamps or overhead lights, you'll be putting out a lot of heat. Turning off the lights and electronics in your room before you go to sleep will help.
Air Conditioning
Even if you don't have air conditioning in your house, you may want to take advantage of it on very hot evenings. Quality sleep is priceless, even if it's a little pricey. A temperature of 65 degrees Fahrenheit is excellent for sleeping in one's bedroom.
When It's Time for a New Mattress
Unless you've done everything you can think of to cool down your memory foam mattress, it may be time for a new one. The same goes for mattresses that are 6-8 years old or less comfy than they once were.
If you decide to buy a new mattress, seek for ones that have good ratings for temperature neutrality. All-foam beds tend to suffer from poor airflow, but innerspring and hybrid beds typically work admirably. If you do choose another memory foam bed, look for one that's made with cooling technology like cooling gel, and be sure to check reviews to gauge the bed's cooling abilities.
Read more : Weight Loss And Sleep Apnea: Health Effects of Sleep Apnea and Excess Weight
In addition, you might look for temperature-controlled beds. Investing in a customized mattress for hot sleepers can have a significant impact on overall sleep quality. See our review of the best cooling mattresses for more details.
Frequently Asked Questions
How do you cool down on a memory foam mattress?
Bedding made from Tencel, bamboo, or organic cotton tends to be more breathable. Avoid garments made of synthetic fibers, such as wool, which can retain heat. Taking a warm bath before going to sleep can help you fall asleep faster and stay asleep longer.
What is the best mattress for hot sleepers?
Mattresses featuring cooling technologies and materials, such as gel memory foam, open-cell foam, plant-based foam or hybrid mattresses combining memory foam and coils, are recommended for people who have a tendency to sleep hot.
How do I keep from sweating on my memory foam mattress?
A medical issue such as hormones, anxiety, or the virus could be to blame if you wake up sweating on your memory foam mattress. Make sure you get a mattress that has a breathable cover and responsive, cooling comfort layers comprised of open-cell and/or plant-based foams to avoid making your condition worse.
What's the best room temperature for sleep?
To get the finest night's sleep, set your thermostat to 68-72 degrees Fahrenheit. A fan or opening a window instead of air conditioning can help you save money on your utility bill.
What are the coolest mattresses?
Because innerspring mattresses have a coil foundation, they are naturally cooler than other types of mattresses. Air can easily pass through the open gaps between the coils. Innersprings, on the other hand, become unsteady quite rapidly as well. In addition to keeping the mattress cool, gel or plant-based memory foam mattresses maintain their firmness.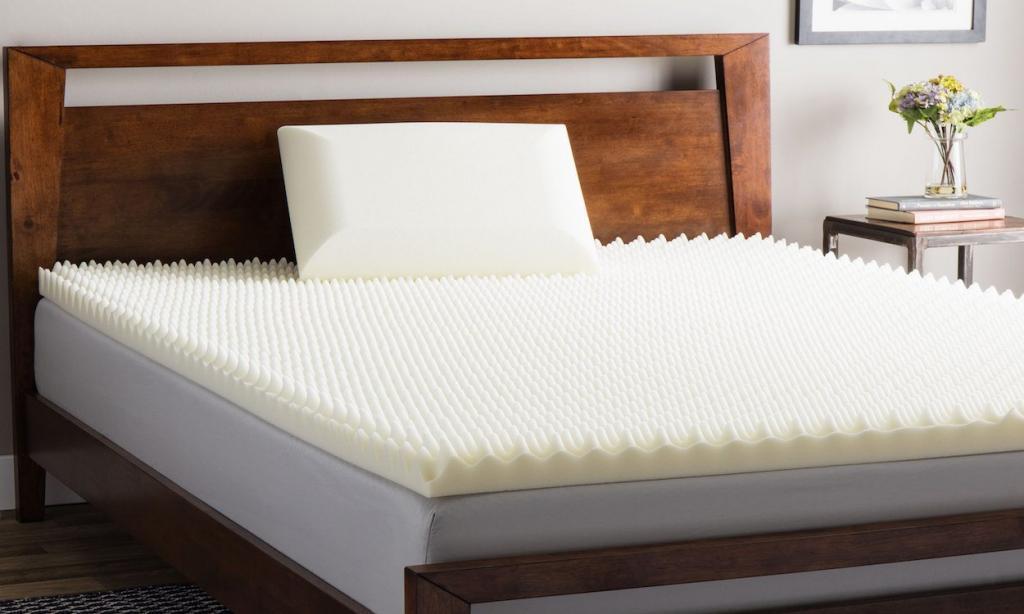 Is gel memory foam better than memory foam?
Gel memory foam or regular memory foam is a matter of personal preference. However, the gel infusions in gel memory foam can only absorb so much heat before they begin to disperse it throughout the layer. A really hot night can cause the cooling technology to fail, therefore it's important to know that it has a limit. Some people detect a significant cooling effect, while others don't notice any difference at all.
Which memory foam mattress is the coolest?
Gel beads, graphite, copper, and charcoal should all be included in a hot sleeper's cooling mattress. As a firmer mattress has less full-body contact, it will also keep you cooler than a softer mattress.
Can a memory foam mattress make you sweat?
Excessive heat retention by a memory foam mattress might result in excessive perspiration. Excessive sweating may be relieved by wearing breathable, moisture-wicking bedding and by consulting your physician.
Conclusion
Back pain sufferers and those who require pressure relief may appreciate the benefits of memory foam. However, you may be concerned about the heat retention of your foam mattress!
Mattress toppers and cooling pads might save you from getting too hot on your old mattress if you don't want to spend the money on a new one. You may improve the airflow and moisture-wicking capabilities of your mattress by using natural fiber bedding. Keep in mind that if your foam mattress has been around for seven to ten years, it may be time for a new one.
Please give this post a rating.
Source: https://bestpillowsleepers.com
Category: Sleep Advisors